If you've ever had a bad client, you'll know how much that can affect your mood, motivation and performance!
So spotting those red flags early and working on your mindset around attracting and signing copy clients is so important…albeit challenging no matter how long you've been a copywriter!
Many business owners start out feeling like they need to accept every client that is willing to get on the phone with them. Nope!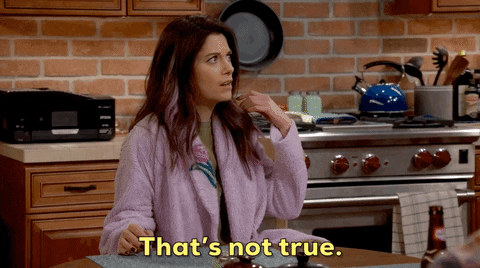 No matter what phase of business you're at …
Whether it's your first, 10th, or 100th client…
Whether the leads are flowing in steadily or have been trickling in slowly…
…You need to be in the mindset that you are picking them as a client, rather than them picking you.
*You* get to decide if they are the right fit for you.
So let's talk about how you can vet your potential copy client to determine if they are the right fit.
Be alert for red flags
One of the best things I've done for my business (and sanity) is turning away potential clients the second I see a red flag.
Red flags might look different for everyone but some notables are if they…
Always ask for discounts
Don't appreciate the work
Start setting expectations and deadlines without consulting me
Have beliefs or topics that don't align with mine
Ask for deliverables that I don't offer
Aren't communicating well (can't get on calls when I schedule them, can't complete my questionnaires, etc)
You and I both know that projects won't go well if the client relationship is off. And not only will the client not be happy – but either will you! (And hey, I've definitely felt like I've worked myself back into my 9-5 before with previous clients… it ain't fun!)

That's why vetting beforehand, asking appropriate questions, and meeting face-to-face before you take on any project is so important.
And my favorite way to vet someone before spending time on a sales call…
2. Tell them the price from the get-go so there are no surprises
Clients should have already been vetted for price prior to getting on the call through an application. If not, you may just end up wasting your client's time and yours.
The easiest way to vet clients for price is by stating it on your website or having an indicator like this…
Once you've cleared the red flags and have established the price, it's time to…
3. Ask yourself: Am I excited about the topic? Do I have enough base knowledge?
If you're not excited to write about the topic, that right there is a clear sign that they are not the right fit for you. You don't want to be stuck sitting at your computer for hours writing about something that bores you to tears (or worse, that is out of alignment with your beliefs and values).
If you're excited about the topic then the next question to ask yourself is whether you have enough base knowledge. I don't mean you need to be an expert in the subject (that's what research is for… I put myself in the library for a week once learning weaving terminology!). If you don't have the base knowledge, do you have the time in your calendar to do the research to learn it?
Once you've established whether or not you're interested enough, confirmed the project feels like a good fit, and established some base knowledge (or have the time to learn more about it) it's time to jump on the sales call and dig a bit deeper.
4. Turn the sales call convo onto them!
While on your sales call with the potential client, you'll want to make sure you're steering the conversation to better understand their situation, and how you can truly help them.

Asking questions like…
– Is their offer validated?
– What's their relationship with their email list like?
– What's their launch plan?
Not only does asking these questions prove your expertise/intelligence, but it also helps you better understand the scope and success possibilities. For example, if they haven't emailed their list in months, this will likely set things back.
Here are a few more questions you can ask on the sales call to help vet your potential clients:
How did the history of your offer come to be?
What is your company's mission?
How could we make this project a huge win together?
What is your marketing strategy? How do you attract your members?
Do you have testimonials/case studies for this offer?
Asking these questions not only gives you a lay of the land, but they also give you some room to offer additional advice.
Once you both feel confident to move forward, let's shift to securing them as an official client!
5. How to onboard successfully
Once you've determined they are the right fit for you, you can move on to the onboarding process. But before you jump right into blocking off your calendar for the project you need to make sure they have some skin in the game.
Always get 50% down on the project immediately to hold their spot on your calendar. This shows a commitment to the project, covers your time spent doing research and preparing to write the copy, and ensures that everything is set up for success!

Solidify the other 50% remaining by the time you deliver the project, and then off you go to rock the project!
Want some more tips on how to pre-vet your clients, you can see my application form to work with me in my Launch Copy Experience.

Want even more juicy details on how to elevate your copy experience so you can begin to charge higher prices? Check out The Launch Copy Chaperone
Dani